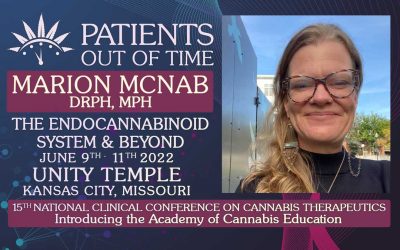 Marion McNabb, DrPH, MPH , Cannabis Center of Excellence, Marion McNabb, DrPH, MPH Dr. McNabb is the President of the Cannabis Center of Excellence, Inc a Massachusetts-based 501c3 nonprofit organization that conducts citizen-science-focused population studies and programs in the areas of community engagement, medical cannabis, adult-use cannabis, and social justice in the cannabis industry. The CCOE serves as a virtual resource & network of cannabis industry professionals, academics, policymakers, healthcare providers, consumers, and patients who aim to break the stigma and advance social justice in the cannabis industry. www.cannacenterofexcellence.org. Dr. McNabb is also the CEO of 510 Innovations LLC, a research, data science, and education company working with the healthcare innovations, cannabis, and entheogenic plant medicine industries.
Dr. McNabb is the Cannabis Retail Appointee to the Massachusetts Cannabis Advisory Board until October 2023 and was appointed by the Treasurer of Massachusetts. Dr. McNabb is the Principal Investigator of six Cannabis research studies examining the reasons and impact of cannabis use among adult-use consumers and medical patients, veterans, and the impact of COVID on patients and consumers in Massachusetts and the United States, together with UMass Dartmouth. She sits on several academic advisory boards for academic cannabis educational and workforce training programs. Dr. McNabb has collaborated on Cannabis Research studies with academic partners UMass Dartmouth and Rider University in New Jersey and educational programs with Excelsior University, Holyoke Community College, BU, Wayne State University, and others. She is currently the Principal Investigator of the Healthcare Provider Medical Cannabis Knowledge, Attitudes, and Practices Study, run together with UMass Dartmouth and Medicinal Genomics. Dr. McNabb also has over 15 years of global public health experience working in the areas of digital health, HIV/AIDS, maternal and child health, and family planning, working primarily in Africa and Haiti. Dr. McNabb holds a DrPH from Boston University School of Public Health and an MPH from the Johns Hopkins University Bloomberg School of Public Health. You can learn more about Dr. McNabb through her LinkedIn page: https://www.linkedin.com/in/marion-mcnabb-drph-mph
The 15th National Clinical Conference on Cannabis Therapeutics
June 9th to June 11th, 2022.
THE ENDOCANNABINOID SYSTEM & BEYOND
Unity Temple on the Plaza
Kansas City, Missouri
Delivered in person and virtually (hybrid) providing educational tracks for healthcare professionals eligible for CE accreditation as well as general public education.
This three-day annual conference focuses on the foundational science associated with the endocannabinoid system. The societal changes and new research on the endocannabinoid system highlight the need for healthcare professionals, patients and families to be informed about the actions of the endocannabinoid system, provide information to patients about the risk/benefits of the use of cannabinoids and cannabis and discuss the appropriate and legal considerations for prescribing these products.
Cannabis 101 Workshop, 2.75 Credits  |  Main Conference, 13.25 Credits
Medicine- AMA PRA Category 1 • Nursing- ANCC Contact Hours • Pharmacy- ACPE • Physician Assistant - AAPA • Psychology- APA • Social work- ASWB • MOC II- ABA • MOC II- ABIM • MOC II- ABP
Jointly Provided by
the University of Virginia School of Medicine & School of Nursing
& the Academy of Cannabis Education